8 Tips to Keep Affordable Quality Dentures in Great Shape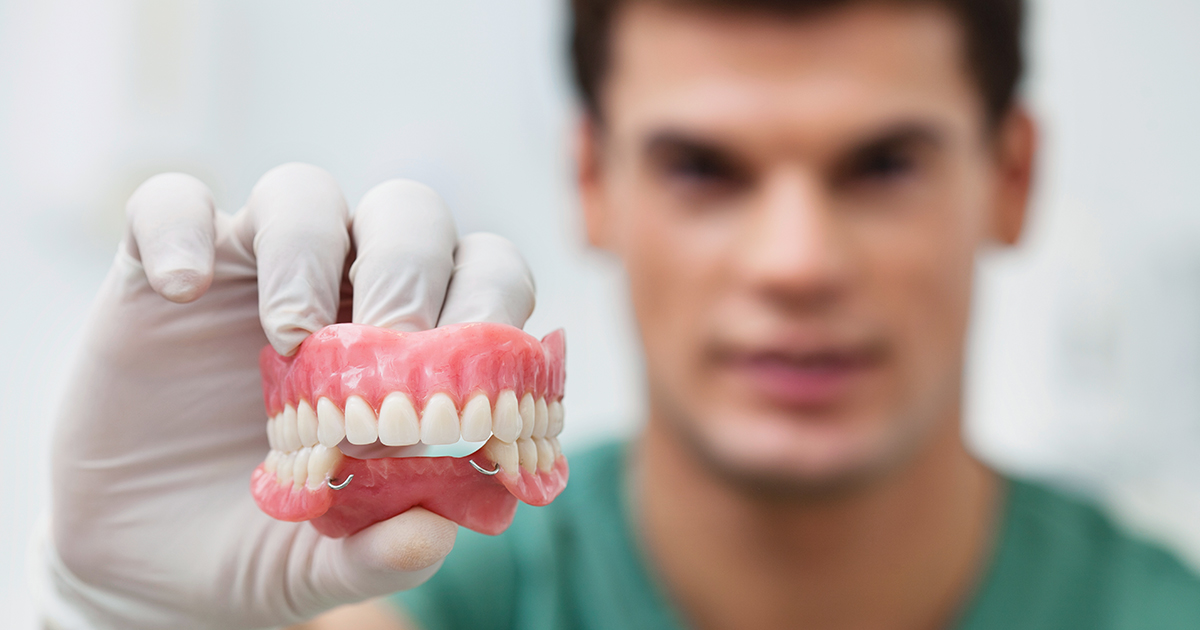 If you're a caregiver for an aging adult who wears dental dentures, you know how affordable quality dentures can make life easier as one transitions into the golden years. Dentures can have a significant effect on overall health. For example, ill-fitting dentures may cause seniors to avoid eating meat, which can result in a protein deficiency. Making sure that dentures fit properly and function well is an important part of maintaining a senior's well being. The following denture care tips for seniors can help you give your senior patient or loved one a reason to smile. 8 Crucial Denture Care Tips for Seniors:
Clean dentures daily with a soft-bristled denture brush.
Remove and rinse dentures after meals.
Do not use regular toothpaste or bleach on dental dentures.
Hot water can warp dentures; you should use only cold or lukewarm water when cleaning them.
Place a towel in the sink to avoid damaging dentures or partials if you drop them.
Be sure to remove denture adhesives completely, and use only the minimum amount needed to keep them in place.
When dental dentures are not worn, store them in a container with water to keep them moist.
Ultrasonic cleaners are great for deep-cleaning dentures, but you must still brush dentures every day to remove debris.
Make regular dental appointments to monitor oral health and resolve any denture problems.
How to Solve Problems Related to Dental Dentures Affordable quality dentures can improve the overall health of many seniors, but they're not always trouble-free. If a denture or partial breaks or becomes otherwise damaged, never attempt to repair it yourself. Do-it-yourself repairs often cause permanent damage. When a senior in your care complains of ill-fitting dentures, denture pain, or chewing problems, take them to a dentist promptly for professional care. With consistent maintenance, dentures can help make the golden years healthy and fun. To get the dental care you deserve from an affordable dentist in Palm Coast, call today at or make an appointment. offers affordable family dentistry and gentle, compassionate dental care in Palm Coast. Our offices are conveniently located with extended hours to meet your needs. At , we provide most dental services, from basic preventative care and general dentistry to specialized procedures and complete dental reconstruction. We accept most dental insurance plans and offer affordable financial solutions for any budget. Patient satisfaction is our top priority and we strive to provide the exceptional, affordable dental care and personal touch that lead to lasting relationships. A smiling patient is our greatest reward and we look forward to keeping those smiles healthy, beautiful, and bright. Discover an affordable dentist who truly cares at .