Posted under:
General
Posted on: September 18, 2015
A Guide to Braces Cost and Care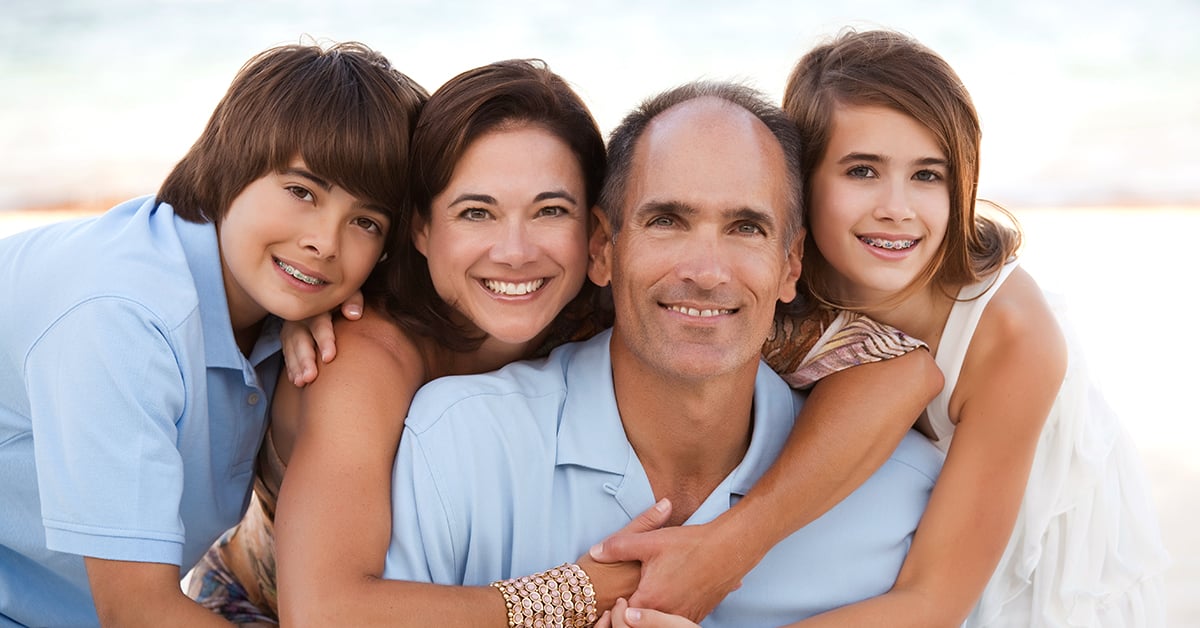 Most people have two main questions about braces. They first ask about the types of treatment available, and then they wonder, just how much do braces cost? Both answers depend on their dental needs, but here are some tips on braces cost and care to find the best option. The Traditional Type of Metal Braces This are the most typical kind of braces with their stainless steel brackets and wires placed onto the front of the teeth to shift them into alignment. But thanks to modern advances, today's braces are smaller, much less noticeable, and designed for faster results. While metal braces cost less than other options, they are still the most visible method and can also make eating a challenge. A Clear Case for Ceramic Braces Ceramic braces are similar to traditional metal, but their clear or tooth-colored brackets and ties make them much less noticeable. While wearers must be careful about what they eat and drink since the ties can stain easily, these ties are replaced every month to resolve any staining issues. But be aware that ceramic braces can easily break or chip, so they require additional care and maintenance. This makes them more expensive than metal models, yet they are still some of the most affordable braces and many believe their less-visible style is worth the higher cost. The Story Behind Lingual Braces Lingual braces are much like traditional metal braces, but rather than having brackets affixed to the front of teeth, these are attached to the back. The beauty of lingual braces is that they remain out of direct sight, but they also present some disadvantages. These are higher priced than the more affordable braces like metal and ceramic, as well as being more difficult to clean, adjust, and wear comfortably. Plus, they are not recommended for severe cases. But for people who want to keep their braces in the background, lingual braces are a good option. The Secret of Invisible Braces You may have heard about invisible braces like Invisalign®, but you definitely haven't seen them. They provide the most discreet dental treatment because they are practically invisible. These braces are best for teens and adults without major dental problems. Rather than brackets bonded to teeth, these consist of a series of clear plastic aligners that are custom-made for each smile. They are easily removed when eating and brushing teeth, and must be replaced every two weeks to achieve the desired results. With all of these benefits, how much do braces cost? Invisible braces cost more than other options and may require longer treatment time, but their invisible appeal isn't difficult to see. How to Handle the Cost of Care The braces cost varies by the complexity of the case, the type of treatment chosen, and the location of the dentist or orthodontist. But the confidence and dental health that braces provide are priceless, so here are two ways to make the cost of braces much more manageable. The first solution to saving on braces cost is DentRite®. This is not dental insurance, but a dental savings plan that provides a family with substantial savings on dental procedures. The second solution is CareCredit. This is not insurance, but a personal healthcare credit card for financing medical and dental procedures. It offers special financing options for budgeting healthcare expenses for both individuals and families. To learn about our family dentistry practice in Palm Coast, call today at or make an appointment. offers affordable family dentistry and gentle, compassionate dental care in Palm Coast. Our offices are conveniently located with extended hours to meet your needs. At , we provide most dental services, from basic preventative care and general dentistry to specialized procedures and complete dental reconstruction. We accept most dental insurance plans and offer affordable financial solutions for any budget. Patient satisfaction is our top priority and we strive to provide the exceptional, affordable dental care and personal touch that lead to lasting relationships. A smiling patient is our greatest reward and we look forward to keeping those smiles healthy, beautiful, and bright. Discover an affordable dentist who truly cares at .