Posted under:
Root Canal
Posted on: November 2, 2020
Are Cracked Teeth on the Rise?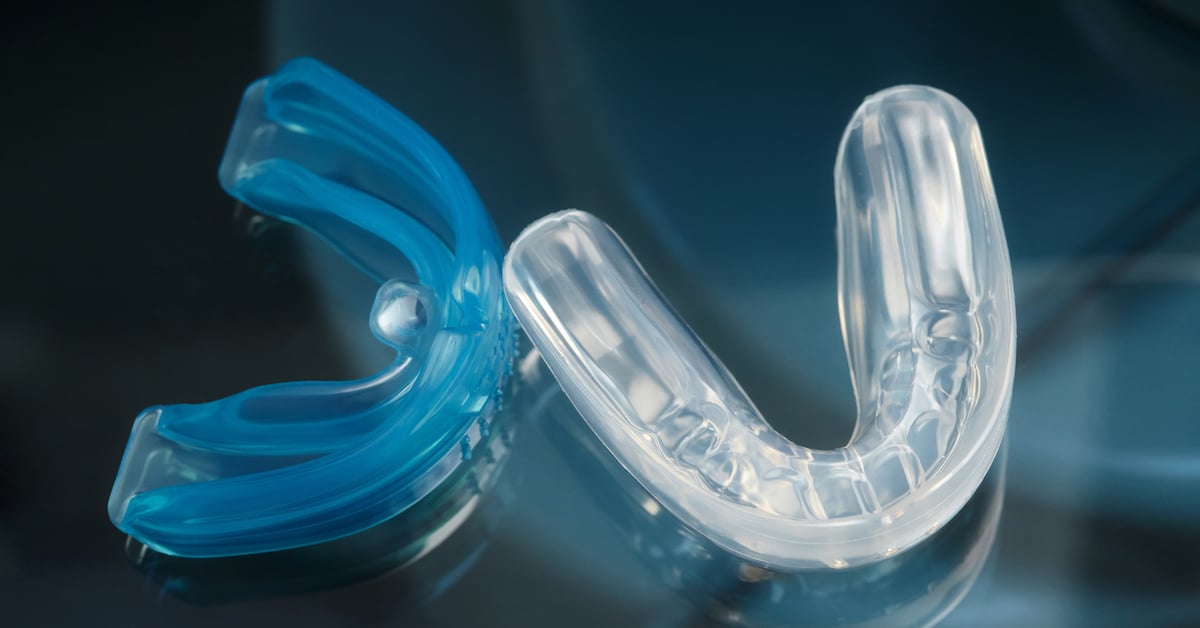 Stress and worry can contribute to the practice of clenching or grinding your teeth. Research has indicated that this may be one of the causes for an increase in cracked or damaged teeth caused by stress about the financial and potential medical effects of the current pandemic. Finding the most practical ways to prevent damage to your teeth can help you maintain better dental health for you and your family. At Oceans Dental Group, we work with you to correct issues that can arise because of grinding your teeth. Our team of dental professionals will ensure that you receive the best care and the most practical help for dealing with cracked teeth, issues with your temporomandibular joint and other problems that can arise now and in the future.
What Is Bruxism?
Bruxism is the scientific word used to refer to clenching or grinding your teeth. This most commonly occurs at night and can cause serious damage to teeth. Clenching or grinding your teeth can cause cracks in the enamel of teeth and can cause serious structural issues that could affect your jaw. Bruxism can also cause severe pain, headaches and difficulty in sleeping if left untreated.
Some of the factors that can increase the severity of bruxism include the following:
Stress and emotional upset can cause people to clench their teeth or to grind them.
Nicotine, caffeine and alcohol have all been implicated in increasing the frequency and severity of bruxism in dental patients.
Type A personality traits can also contribute to the development and increased severity of grinding or clenching teeth during the day or night.
Younger children are more likely to grind or clench teeth.
Some medications for psychiatric disorders can increase the frequency of bruxism.
Medical conditions that include Parkinson's disease, epilepsy, attention deficit-hyperactivity disorders and sleep apnea are also associated with an increased likelihood of bruxism.
Our dental team will work with you to determine the best course of action to protect your teeth against the damaging effects of grinding or clenching your jaw.
How Can I Stop Clenching and Grinding My Teeth During the Day?
There is no one solution for dealing with bruxism during the day. However, a few simple strategies may provide some relief for patients with these issues:
Reducing the use of alcohol and caffeine.
Quitting smoking and the use of smokeless tobaccos.
Taking time out to relax and to relieve stress.
How Our Dental Team Can Help
At Oceans Dental Group, we can create customized solutions that prevent your teeth from grinding or creating too much pressure during the night. This can help you to feel more comfortable and can even enhance your ability to sleep more deeply and restfully.
What Is a Custom Night Guard?
A custom night guard is a dental device that is fitted specifically to your teeth. It looks and works much like the trays typically used for whitening your teeth and fits snugly over your teeth. This prevents the enamel surfaces of your teeth from grinding against each other or pressing together too hard. Your dental guard will protect your teeth by cushioning them during the hours you are asleep.
Why Should You Wear a Teeth Protector While You Sleep?
The cushioning effect of your dental guard can be useful in treating issues with headaches, damage to teeth and managing temporomandibular joint (TMJ) syndrome more effectively. While it might initially take some getting used to, the mouth guard will not be overly uncomfortable like those you might find at the store. We do our best to fit your mouth uard properly and ensure you can get a good nights sleep.
What Is Temporomandibular Joint Syndrome?
When the muscles of the jaw are put under severe strain because of bruxism or an injury to the face, the result may be temporomandibular joint syndrome or TMJ. TMJ issues can cause pain in the jaw, face or neck and may make it difficult to chew or open the mouth. Some patients with TMJ report that they hear a clicking noise when they open or close their mouths. TMJ can also sometimes cause swelling, discomfort when biting or chewing, headaches and a feeling that the jaw is misaligned or stuck in position.
Can a Mouth Guard Provide Relief for TMJ Pain?
Mouth guards custom fitted to your teeth can often provide you with added help in managing the pain associated with TMJ. Along with regular treatment in our dental office, these devices can take some of the pressure off your jaw and can gradually move your muscles and joints back into their proper position.
Why You Need a Custom-fitted Mouth Guard
While some mouth guards may be available over the counter or online, they are not designed specifically to address your issues or to fit your teeth properly. This can reduce their effectiveness in addressing the causes of bruxism and TMJ disorders. Properly sized mouth guard appliances can reduce your risk of cavities, dental pain and other issues that are frequently associated with grinding or clenching your teeth on a regular basis.
How to Get a Custom Night Guard
At Oceans Dental Group, our team has the skill and the knowledge necessary to create a custom-fitted mouth guard that is designed just for you. We work with you throughout the process to make sure you receive the right options for resolving issues with TMJ and many other problems that can be caused by grinding your teeth at night.
Managing the Costs of Custom Bruxism Mouth Guards
At Oceans Dental Group, our team of dentists and administrative professionals will work with you to make sure that you receive high-quality, affordable dental care in Palm Coast. We work with you at every step of the process to make sure that your insurance pays for as much of your treatment and your dental appliances as possible.
If you need experienced help for your teeth and your ongoing dental care, give our team a call today. We look forward to the opportunity to serve you now and in the future.