Posted under:
Root Canal
Posted on: September 21, 2023
Comprehensive Dental Care in Palm Coast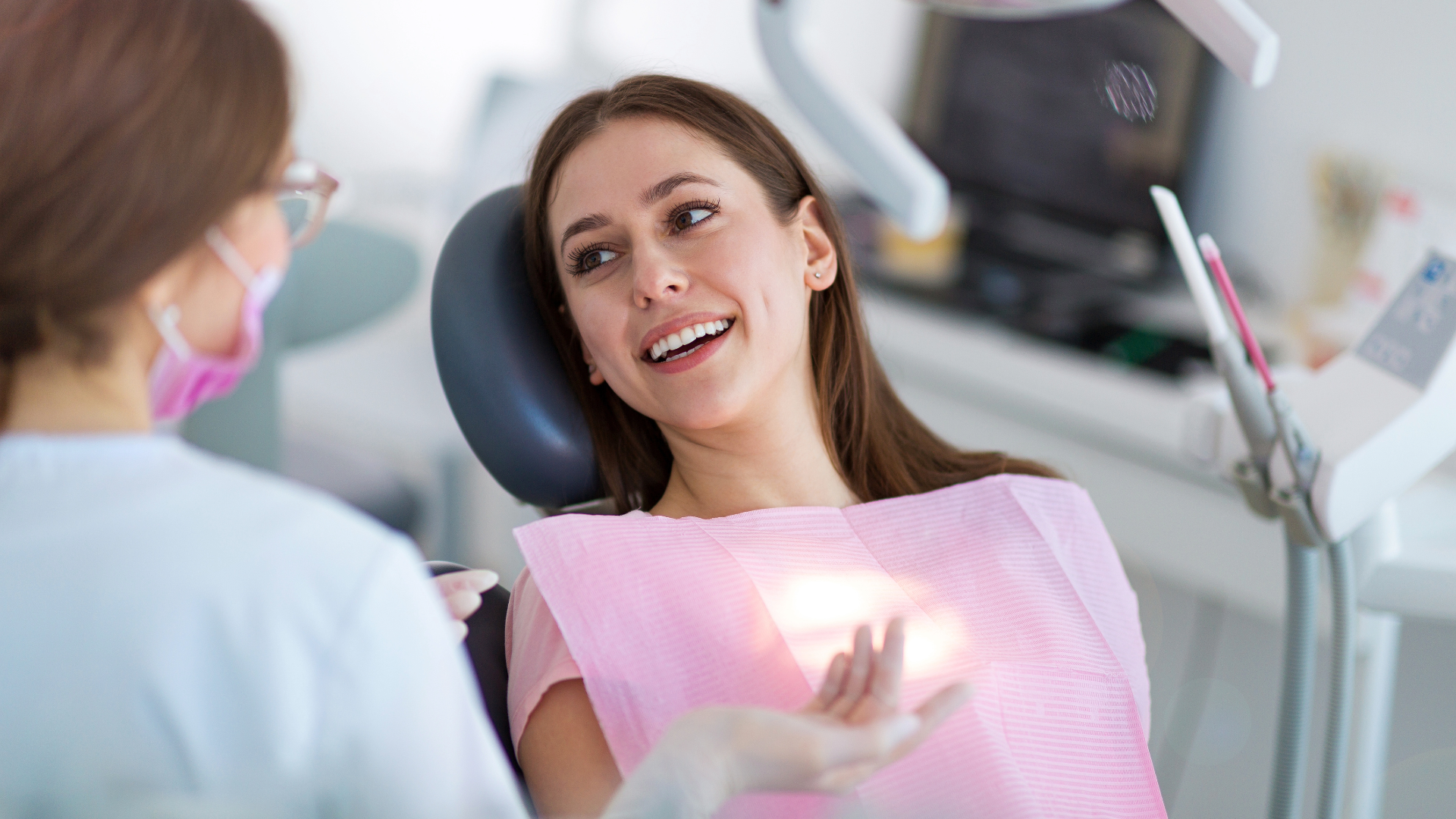 How do you feel about your smile? Do you struggle with self-confidence because of your teeth, or do you have dental problems that need to be addressed? Here at Oceans Dental Group, we help people achieve the smiles of their dreams every day. We're a comprehensive dental office in Palm Coast offering a full suite of dental care services to help improve, restore, or maintain your smile. We work with patients of all ages, and we welcome not just you but your entire family.
From your first visit, we'll carefully evaluate your dental needs, noting any areas of concern for your dental health and potential treatments that could optimize it. We'll listen to your concerns and goals and discuss your options for achieving them. Our family dentist will then incorporate that information into your personalized treatment plan to help you meet your specific smile needs.
Whether you need a routine dental cleaning and checkup or a complete smile makeover, our team will make sure you get the highest quality dental care in a warm, welcoming environment.
Convenient, Compassionate Care
Many families find themselves seeking out pediatric dentists for their children and specific specialists for various types of dental care. This can become a complicated task as you juggle various appointments and dental offices to get everyone their necessary treatments. At Oceans Dental Group, we can help you streamline the process. Your whole family can get the care they need in one convenient location.
Our team cares for everyone from children to seniors. Our trained, experienced staff offers skilled treatments for many dental issues and can manage your family's dental care needs no matter what they are. Our goal is to ensure accessible, affordable, and efficient dental care for even the busiest families.
Preventive Dentistry for Healthier Smiles
One of the most important aspects of our practice is preventive care. Our office in Palm Coast recognizes the vital nature of timely, appropriate dental care education, and we'll explain each of our recommendations to you to ensure you have everything you need to build a healthier smile. We offer a variety of treatment and care options, too, including dental exams, dental cleanings, and routine treatments.
When we find and address dental problems right away, they are less likely to progress and lead to more severe and more expensive problems later. For example, spotting gingivitis at a checkup can help us devise preventive treatments and provide patients with tips to prevent more advanced gum disease later.
We also offer dental fillings, bonding, root canal therapy, gum disease treatments, crowns, bridges, and dental extractions at our office in Palm Coast, making appropriate dental care both easy and convenient for you.
Specialized Dental Care
At our office in Palm Coast, we offer complete dental care. Our dentist offers many restorative and general dentistry services, and we collaborate with a team of trusted dental specialists to provide you with the kind of care you need. That means that no matter if you need braces and oral surgery or endodontics and cosmetic dentistry, our office will ensure you have the coordinated, seamless care you deserve from the reliable dental care professionals you trust.
Advanced Dental Technology
Advanced imaging techniques and other new and emerging dental technologies are revolutionizing the way we deliver care. For example, with digital X-rays, we can take your X-rays comfortably and deliver clear, easy-to-read results almost immediately. Our dentist at Oceans Dental Group stays abreast of the latest research and advancements in dentistry and dental technology. We've invested in leading-edge equipment and trained in the latest techniques to ensure our patients have the safest, most efficient, and most comfortable dental treatment experience possible. We incorporate a variety of advances into our care from digital X-rays to the latest sedation options, which means that we've taken steps to improve the diagnostic experience, treatment planning, and the overall quality of our care. Your smile will always be in great hands here.
If you are looking for a family dentist offering comprehensive dental care in a friendly, fear-free environment, we can help. We're proud to offer personalized care and convenience for your entire family, and we work with a team of trusted dental specialists to be sure that you always have access to top-quality care no matter what you need or when you need it. We pride ourselves on our family-friendly environment and have taken steps to ensure your comfort from the moment you walk through the door. Contact Oceans Dental Group in Palm Coast today to find out more or to schedule your initial consultation. After all, your smile deserves the best!