Posted under:
General
Posted on: June 3, 2013
Florida ranks among lowest in states that offer quality dentistry for children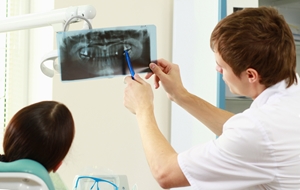 A recent national report on pediatric dentistry services placed Florida and four other states – New Jersey, Indiana, Montana and Hawaii – at the lowest rating of F when it came to how well they are meeting the needs of their youngest dental patients.
The report by the Pew Charitable Trust's Center on the States found that 22 states improved their ratings between 2010 and 2011, but public policies often stand in the way of many states' ability to move forward in dental care offered by local dentists.
States often raised their ratings by reimbursing dentists for preventative services, expanding water fluoridation in local communities and increasing the number of children enrolled in a state-funded program who receive care.
The Pew criteria that determined a state's rating for dentist services also included the availability of dental sealants, which are clear plastic coatings applied to children's molars to block tooth decay caused by trapped food and bacteria. Sealants have been found to prevent decay at a much lower cost than restorative fillings once the decay leads to a cavity.
Childhood's chronic disease
The report, "The State of Children's Dental Health: Making Coverage Matter," detailed public policies that cover both insured and soon-to-be insured children. In 2011, Pew found that 27 states were graded as A or B, while 23 states and the District of Columbia earned only a C or lower grade for their dental services to children.
But with more than 16 million U.S. youngsters who remain without access to regular dental care, the Centers for Disease Control and Prevention (CDC) reports that tooth decay is the most common chronic disease of childhood. Eighteen percent of children ages 2 to 4 have experienced tooth decay, 52 percent of those ages 6 to 8 are affected and 61 percent of 15-year-olds have tooth decay.
One reason, the Pew study noted, is that many states have a shortage of dentists who are willing to serve low-income patients using a state-funded program as their insurer. By increasing payment levels to dentists whose patients are using a state-funded program, states may be able to offset federal insurance payments that have not kept pace with dental fees.
The Pew national report also maintained that dental problems can impact a child's life well beyond basic healthcare because children who do not make regular trips to the dentist office are more likely to miss more school days than those with dental services.