Gingivitis: Symptoms and Causes in Palm Coast, FL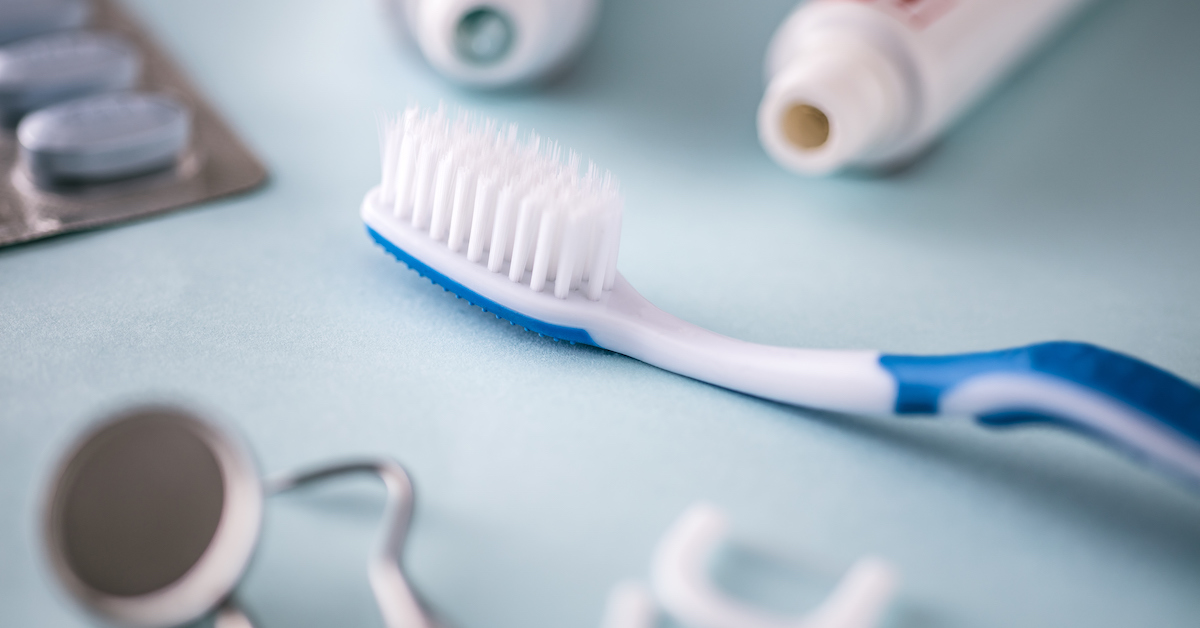 What Causes Gingivitis and Are There Any Symptoms of It?
If you've noticed some minor bleeding after you brush and floss or if you've been informed that your breath isn't pleasing, then you may have gingivitis. These are two of the warning signs of the disease, so you might want to schedule a dental appointment so that the disease doesn't worsen.
How Can Gingivitis Be Prevented?
The best prevention for gingivitis is a regimen of good oral hygiene. Ideally, you would brush and floss after each meal or snack, but that isn't always feasible. At a minimum, you should brush twice daily and floss before bedtime, but your dentist can recommend the best schedule for your individual circumstances. When gingivitis isn't addressed early, it can progress to periodontal disease that can destroy your teeth, gums, and jaw bone structure.
According to the American Academy of Periodontology, or AAP, men are more likely to have periodontal disease than women, and the risk increases with age. The CDC reports that almost half of adults who are 30 years or more have periodontal disease and by the time adults reach 65 years or older, the number increases to more than 70 percent. When caught early, the prognosis is excellent and the recurrence of gingival disease can be prevented by a regimen of good oral hygiene.
Are There Any Common Symptoms of Gingivitis?
Unfortunately, gingivitis is often asymptomatic, so you may have the disease but not be aware of it. There are some indicators, however. If you have any of the following, then you should make an appointment with your dentist without delay.
Bleeding during brushing or flossing
Change in gum color, such as purple or red gums
Discomfort or pain when you chew
Increased spaces between your teeth
Loosened teeth
Painful, swollen or sensitive gums
Perpetual halitosis or a bad taste in your mouth
Receding gums
Any of these symptoms can indicate the beginning of gingival disease, so make a dental appointment and don't procrastinate. Gingival disease won't heal on its own, it needs help.
Are There Any Common Causes of Gingivitis?
Lack of good oral hygiene is the best way to encourage gingivitis. Eating foods that are high in refined sugar and carbohydrates encourages the growth of plaque, which is a sticky substance that's high in bacteria. It feeds on sugar and carbohydrates, so when it's not removed through brushing and flossing, then it continues to grow and can cause gingival diseases as well as tooth decay. Eventually, if not removed, plaque will turn into tartar, which is an extremely hard substance that can only be removed by your dentist. When tartar isn't removed, it can lead to chronic periodontitis and you may lose your teeth, some of your gum tissue, and some of your bone. Early treatment has an excellent prognosis and can save your teeth, your gums, and your jawbone, so establish a regimen of good oral hygiene that includes regular dental checkups and start today.
Are There Any Common Risk Factors of Gingivitis?
Although poor oral hygiene is the greatest risk for developing gingivitis, there are other factors that can hasten the onset of the disease. If you have any of the following factors, then you should exercise particular care with your dental habits.
Diabetes
Family history of gum disease
Hormonal variations
Inadequate nutrition, especially a low intake of vitamin C
Medications that cause dry mouth, whether they're by prescription or over-the-counter
Dental fillings, bridges, and other appliances that are defective or fit poorly
Tobacco use, whether you smoke it or chew it
If any of the above apply to you, then you should assiduously pursue a program of good oral hygiene.
Can Gingivitis Cause Problems with Physical Health?
In addition to jeopardizing your oral health, gingival disease can jeopardize the health of all your major organs and the rest of your body. Research has shown a correlation between the presence of gingival disease and the development of the following diseases:
Cancer: The AAP reports that men who had periodontal disease were 54 percent more likely to develop pancreatic cancer, 30 percent more likely to develop blood cancers, and 49 percent more likely to develop kidney cancer than those who had good oral health.
Cardiac disease: A higher incidence of heart disease is associated with gingival disease.
Diabetes: Unstable blood sugar levels in diabetics encourage the formation of gingivitis in addition to the neural damage, renal disease, and loss of vision that often accompany diabetes.
Pulmonary disease: The bacteria in the mouth can be transmitted to the lungs through the normal respiration process, and can cause lung diseases, according to the AAP.
Stroke: The incidence of stroke due to arterial blockage to the brain was higher in those with gingival disease than it was in other types of stroke victims.
Your teeth aren't just for aesthetics. They perform a vital function for your body as a whole, and you need to take good care of them. When gingival disease isn't caught early, then you'll need a deep cleaning that includes root planing and scaling, so ask your dentist for the best oral care regimen for your needs and follow it assiduously.
What Methods Work Best for Preventing Gum Disease?
A program of good oral hygiene is the first step in preventing gum disease. Since factors such as a dry mouth, large pockets in your gums, and smoking can increase your risk for developing gingival disease, your dentist can advise you of the best hygiene practices for your needs.
Since it's possible to have gingivitis without any symptoms, make an appointment with your dentist as soon as possible so that your disease doesn't progress. If it's been more than a year since your last dental appointment, then call our office today to schedule one. Alternatively, you can book an appointment online, but contact us today. We look forward to working with you.