Posted under:
General
Posted on: August 5, 2016
How a Dental Implant May Be Your Answer for Missing Teeth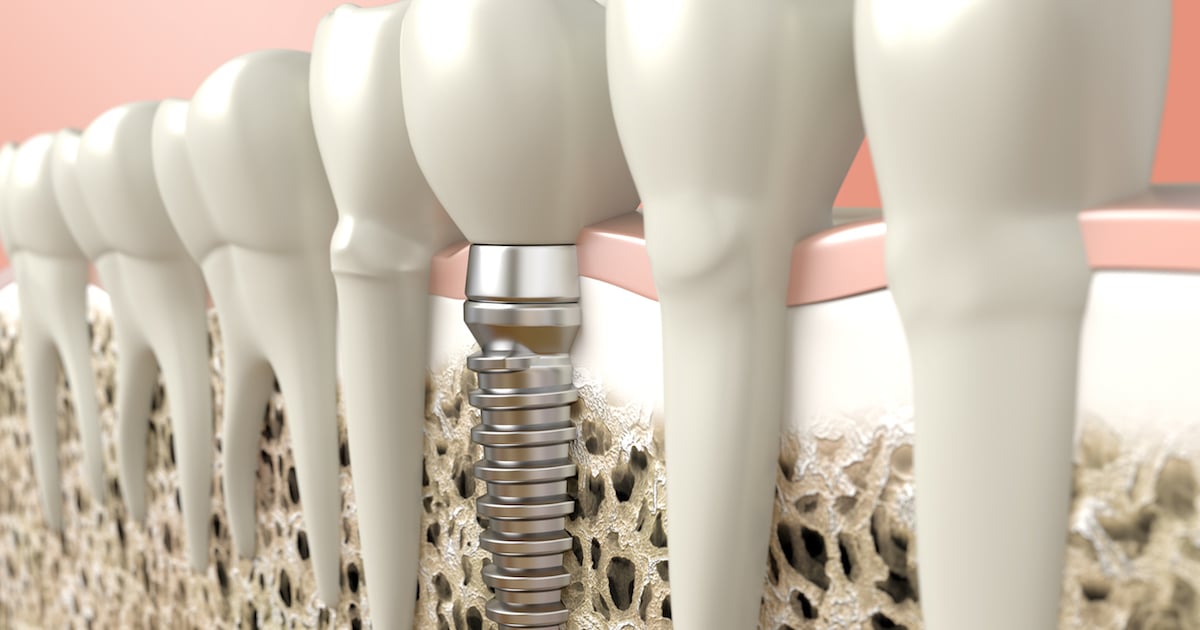 You no longer have to suffer and struggle with missing teeth because dental implants can save the look and health of your smile. See if they're right for you. The Value of a Dental Implant Today, dental implants are a proven and popular option for secure tooth replacement. They are artificial tooth roots that get embedded deep in the jaw to secure a dental crown in place. In addition to providing patients with a full and attractive smile, a dental implant can prevent dental bone loss by preserving the natural jaw structure. This makes dental implants superior to other tooth replacement options like bridges and dentures, which only improve cosmetic issues but fail to prevent bone loss. While dental implant costs may be higher than dentures and bridges, dental implants are usually well worth it because patients avoid later pricey problems associated with those other options. By choosing a dental implant to replace missing teeth, patients can quickly regain a confident, healthy, and fully functional smile. 3 Amazing Advances in Dental Implant Surgery Thanks to advances in modern dentistry, dental implants are stronger, smaller, and better than ever. As a result, they ensure less invasive treatment, faster recovery times, and lower dental implant costs than ever. While dental implants once required several months to produce and place, now many patients enjoy the ease of same day dental implants. Three of the most important dental implant discoveries are:
3D Digital Imaging and Treatment Mapping – New state-of-the art digital imaging has made it possible for dentists to closely analyze a patient's jaw without the need for surgery. This greatly reduces the cost of dental implants and shortens the healing time. The outstanding clarity of these digital images allows for easier implant insertion, faster recovery times, lower dental implant costs, and the convenience of same day dental implants.
Mini Dental Implants – These are very narrow dental implants that are mostly used to secure a lower denture to prevent embarrassing slippage.
Dental Bone Augmentation – Patients must have sufficient bone mass in order to be eligible for dental implants. If they don't, the implant dentist can strengthen the bone with a variety of augmenting treatments. Today, digital imaging lets dentists accurately and easily measure bone mass to determine whether the patient will need additional bone for placement.
To get the dental care you deserve from an affordable dentist in Palm Coast, call today at or make an appointment. offers affordable family dentistry and gentle, compassionate dental care in Palm Coast. Our offices are conveniently located with extended hours to meet your needs. At , we provide most dental services, from basic preventative care and general dentistry to specialized procedures and complete dental reconstruction. We accept most dental insurance plans and offer affordable financial solutions for any budget. Patient satisfaction is our top priority and we strive to provide the exceptional, affordable dental care and personal touch that lead to lasting relationships. A smiling patient is our greatest reward and we look forward to keeping those smiles healthy, beautiful, and bright. Discover an affordable dentist who truly cares at .