Posted under:
General
Posted on: July 24, 2015
How Tongue Scraping Can Clean Up Many Dental Concerns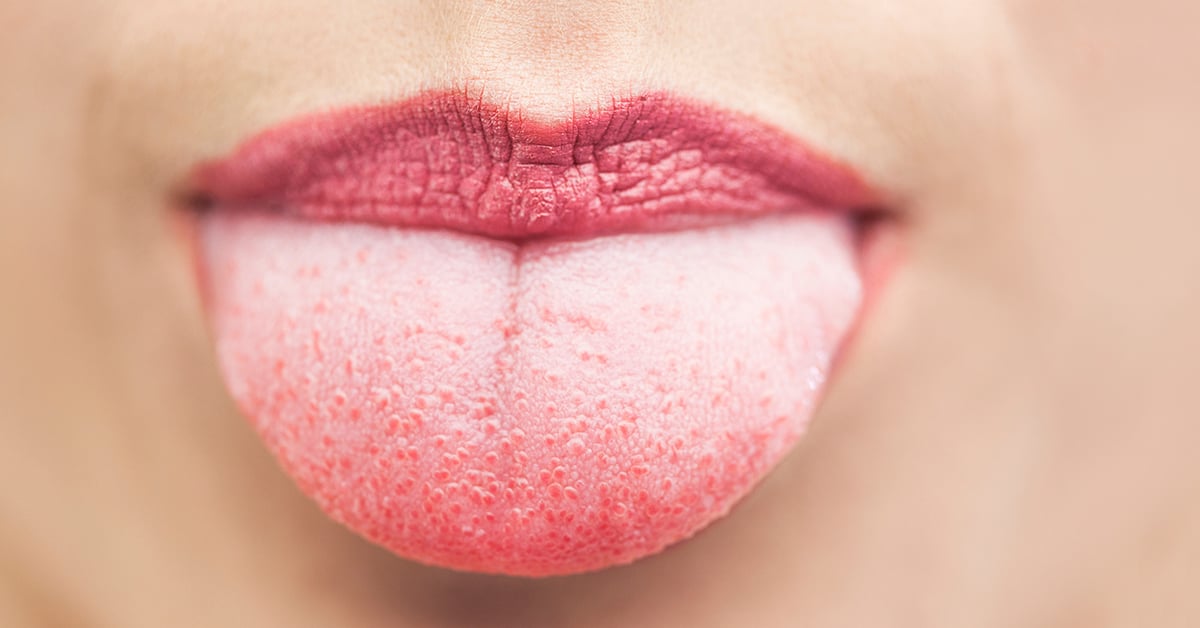 You always remember to clean your teeth, but are you also cleaning your tongue?  Surprisingly, your tongue can collect bacteria that can lead to different dental problems. The easiest way to keep your tongue clean is with the process called tongue scraping, so learn how this simple habit can really help your dental hygiene. Why Should I Scrape My Tongue? Believe it or not, bacteria collects on tongue the same way it builds up on your teeth. Since it can cause major dental issues, dentists recommend cleaning your tongue whenever you clean your teeth. With consistent tongue scraping, you can experience all of these benefits:
Eliminate bad breath: Because your tongue is so large, there's plenty of room for debris and bacteria to collect. If these particles aren't removed, they'll produce a bad odor that results in very bad breath.
Remove white coating: A white tongue occurs when there are so many bacteria on your tongue that they create a weird white coating. Yet cleaning your tongue can wipe off the white coating and get your tongue looking pink again.
Reduce dental health risks: By removing the bacteria on your tongue, you are reducing your risk of it spreading to your teeth and gums. This decreases the development of dental problems to result in a healthier mouth.
What Tools Should I Use for Tongue Scraping? Tongue scraping may sound scary, but you're just gently wiping away the bacteria that are covering the tongue. It's is a very simple process that can be done with the following two tools:
Tongue Scraper: This tool is specifically made for scraping off the built-up bacteria on your tongue. It's easy to use and can be found in different styles in drugstores. You simply glide the tool down your tongue, from the back to the front, to wipe away any buildup. Repeat the scraping process until you've cleaned the entire tongue.
Toothbrush: This is a great tool for cleaning your tongue since its soft bristles let you thoroughly scrub your tongue, while its long handle allows you to reach farther back on your tongue. Simply brush your tongue in a back-and-forth motion to remove any debris. Some toothbrushes feature a tongue scrubbing area on the back of the bristles specifically for this task, so dentists recommend using both the bristles and the special scrubber to thoroughly clean your tongue.
To learn about our family dentistry practice in Palm Coast, call today at or make an appointment. offers affordable family dentistry and gentle, compassionate dental care in Palm Coast. Our offices are conveniently located with extended hours to meet your needs. At , we provide most dental services, from basic preventative care and general dentistry to specialized procedures and complete dental reconstruction. We accept most dental insurance plans and offer affordable financial solutions for any budget. Patient satisfaction is our top priority and we strive to provide the exceptional, affordable dental care and personal touch that lead to lasting relationships. A smiling patient is our greatest reward and we look forward to keeping those smiles healthy, beautiful, and bright. Discover an affordable dentist who truly cares at .