Inviting Basic Dental Care in Palm Coast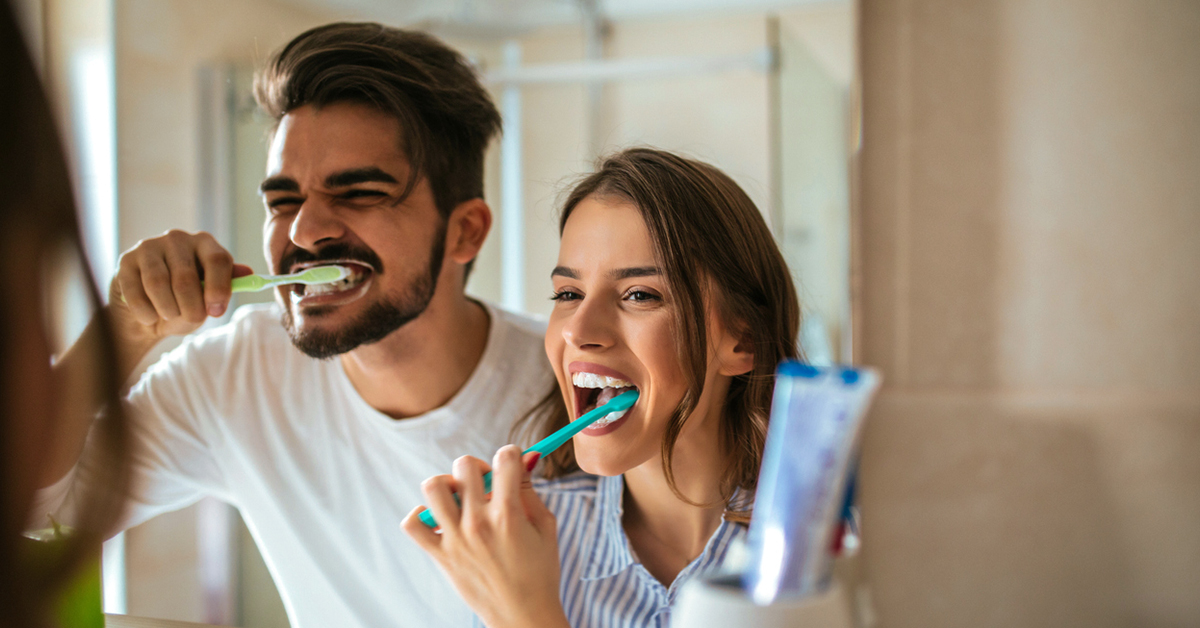 If your dentist asked you how seriously you take your oral hygiene, what would you say? The truth is that many people don't put much thought into basic dental care. Some think that simply brushing their teeth and visiting their Palm Coast dentists is enough to keep their mouths happy. In truth, there's a lot more to a dental care routine than meets the eye.
In between visiting your Palm Coast dentist, it's up to you to keep your teeth and gums healthy. This means coming up with a dental care routine that you can be proud of. Here are some tips that you can use to ensure that your dental routine is up to standard.
Brush Twice a Day, Every Day
How often do you brush your teeth? Be honest with yourself when you answer this question. If the answer isn't two or more times a day, then it's time to step up your brushing game. The goal is to brush after every meal that you eat. If that isn't possible, at least brush twice a day: once in the morning and again before you go to bed.
When you do go to brush your teeth, make sure that you set a timer. You need to make sure that you brush for two minutes. Make sure that you clean each area of your teeth equally too. The best way to achieve this is to separate the inside of your mouth into four sections. Clean each section for 30 seconds to ensure that each area of your mouth receives the same amount of attention.
Grab the Right Toothbrush
Simply brushing twice a day isn't enough if you don't have the right toothbrush. When you go to buy one, make sure that you get one that has soft bristles. Soft bristles cause less damage to your teeth's natural enamel and gums. Also, make sure that the head of your toothbrush is small enough so that you can easily clean all of the nooks and crannies in your mouth.
Remember that your toothbrush isn't meant to last forever. When was the last time you purchased a new toothbrush? If the answer is over three months ago, then it's time to change it. You should be buying a new toothbrush or replacing the head of your mechanical toothbrush every three months.
Reach for Toothpaste With Fluoride
What kind of toothpaste do you buy when you go to the store? Hopefully, you're reaching for toothpaste that has fluoride in it. This natural mineral actually helps strengthen the enamel of your teeth. It makes your teeth not only stronger but also more resistant to cavities.
What about if you live in a city where they put fluoride into the water supply? That's fine because you should still buy toothpaste with fluoride. They put such a small amount of fluoride in the water that you would benefit from getting another source of fluoride.
You should be looking for other ways to add more fluoride to your basic dental care routine as well. For example, work a fluoride rinse into your routine. It doesn't cost too much and can really help strengthen your teeth. It can even reduce tooth sensitivity. Simply use the fluoride at night before you go to bed, and let it do the rest.
Floss, Floss, Floss
Are you flossing every day? If the answer is no, then you've found one area where you can easily improve your basic dental care. Keeping your mouth and gums healthy requires flossing. That's because flossing helps to remove food that becomes trapped in your teeth that brushing can't remove. This trapped food encourages bacteria growth, which causes bad breath and can lead to the development of gum disease.
Try not to worry about which tool you should use for flossing. Regardless if you're using a water flosser or a more traditional floss, the most important thing is that you're flossing every day.
Antibacterial Mouthwash Can Help
Bacteria can really hurt your oral hygiene. Thankfully, you can take a stand against bad bacteria by using antibacterial mouthwash.
This inexpensive oral health tool can ensure that you not only have fresh breath but also that you're promoting healthy gums. In fact, the American Dental Association says that using mouthwash is a great way to reduce your risk of developing gingivitis.
Take Your Dental Care On the Go
Your dental care doesn't stop when you leave the house. You have to be able to keep your teeth and gums happy no matter where you go. That said, if you don't have access to your toothbrush, what can you do?
One good option is to swish your mouth out with water. This can help remove food particles that would otherwise be stuck on your teeth. Remember that you shouldn't use a sugary drink to rinse your mouth out because that's even worse for your teeth.
Also, consider chewing some sugar-free gum. Chewing this type of gum helps to improve saliva flow in your mouth, which reduces plaque acid, therefore reducing your chances of tooth decay. Best of all, sugar-free gum isn't expensive.
That being said, carrying around a small portable toothbrush is your best option. This type of toothbrush doesn't cost much and is easy to carry around. You can keep one in your desk at work, and brush your teeth after every meal.
Prevention Is the Best Medicine for Your Dental Health
No matter what you do to keep your mouth looking and feeling good, you're going to have to visit your Palm Coast dentist from time to time. That's where we come in. We proudly offer affordable dental care services to people living in Palm Coast. It's our goal to provide quality care that you can count on.
Preventative care can mean the difference between paying for a checkup and paying for a tooth extraction and a tooth replacement. WHen you visit the dentist regularly, they can help you identify issues when they are small and easy to fix. Between your practices at home and a regular visit to the dentist, we should be able to prevent serious dental issues together.
We Are Here to Help
Are you ready to set up an appointment? Our friendly staff members are here to help. You should be visiting us at least twice a year for checkups and cleanings to ensure that your mouth stays healthy. During your checkups, we can spot signs of trouble early, which makes it easier to deal with minor problems. We can even take X-rays to ensure that we see problems forming below your gumline.
Don't wait any longer to schedule a time for a checkup. We're standing by to provide the basic dental care that you need.