Posted under:
Root Canal
Posted on: October 7, 2022
It's October Again! Time to Celebrate Another Dental Hygiene Month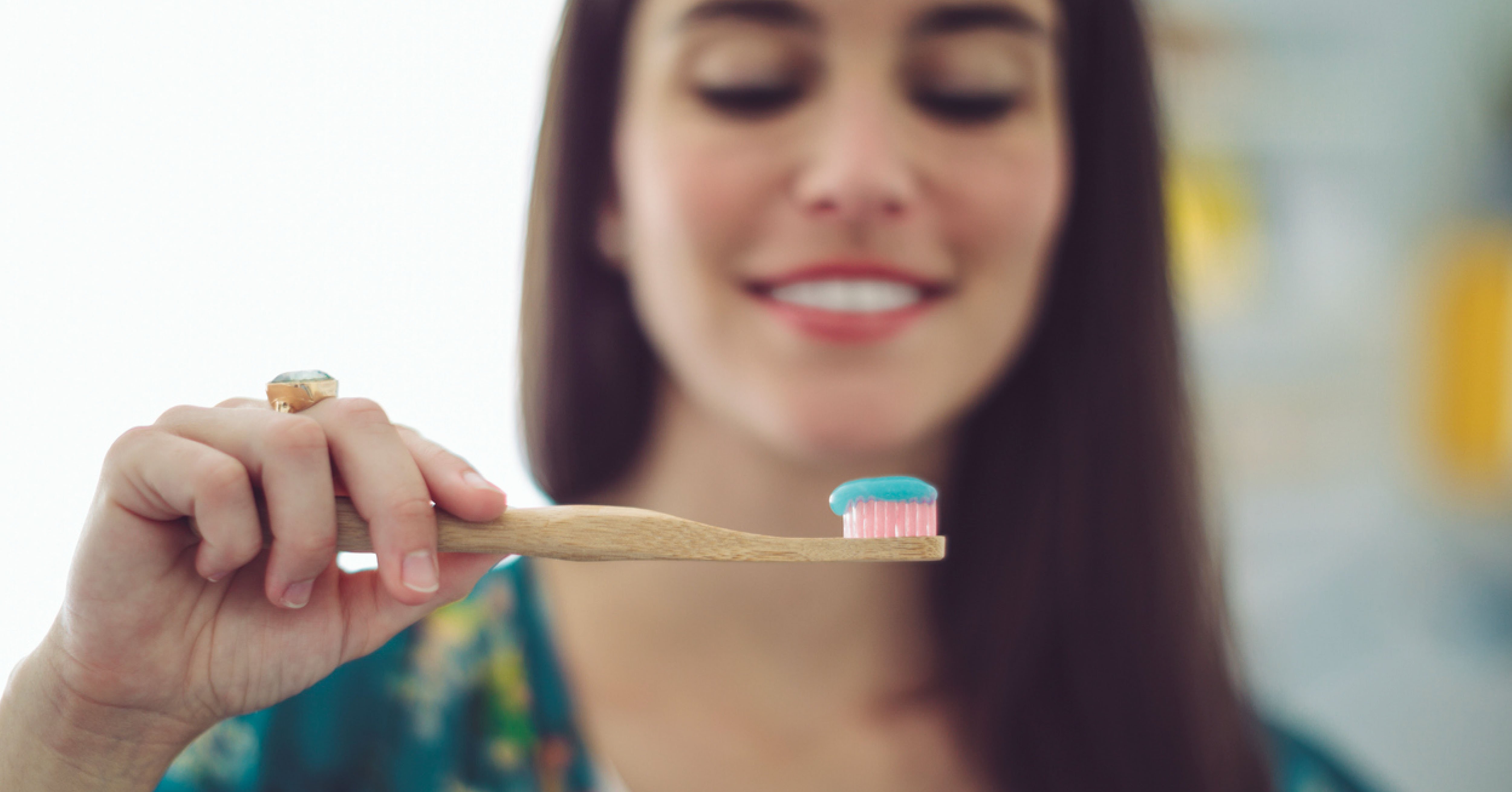 If you're like most people, October means costumes, candy, pumpkins, and haunted houses. If you're a dental professional like us at Oceans Dental Group, it also means dental hygiene. With the return of another October comes the return of another National Dental Hygiene Awareness Month, and we're here to help you celebrate.
As you read through this primer on the occasion, call us today to schedule an appointment with your dental hygienist in Palm Coast and keep your mouth clean and healthy for a lifetime.
Dental Hygiene Is…
A term for the set of healthy habits that help you keep your teeth, gums, and mouth in top condition. Dental hygiene includes regular brushing and flossing as well as regular trips to see your dentist and dental hygienist.
You may also include in your dental hygiene habits daily mouth rinses, chewing sugar-free gum, and eating a healthy diet.
What's So Important About Dental Hygiene?
Dental hygiene is vital not just for your oral health but for your overall health as well. It helps you maintain your smile and your ability to eat and speak normally. It can also help you increase your confidence. And, it helps prevent diseases of the mouth that can spread to other parts of your body. By practicing thorough and consistent oral hygiene habits, you can prevent bacterial buildup on your gums and teeth and, in doing so, reduce your risk of dental problems like tooth decay, gum disease, and even losing teeth.
By contrast, leaving dental problems untreated could cause harm to your lungs, heart, and nervous system, among other key systems of your body. You could develop or contribute to illnesses and medical conditions like stroke, diabetes, arthritis and even cancer.
The Value of a Dental Hygienist
There were approximately 220,000 dental hygienists in America in 2019. That's because their work is invaluable in supporting your dental health and the work of our dentists. In fact, when you go to your dentist's office in Palm Coast you'll likely see your dental hygienist even more often than you see your actual dentist.
Dental hygienists are licensed and trained dental professionals who serve as essential parts of a dental care team. The main purpose of a dental hygienist is to aid you in preventing and treating oral problems and illnesses. In addition, they can help educate and inform you about good dental hygiene practices and teach you ways to boost your dental care habits.
When you meet with your dental hygienist, they'll review and evaluate your dental health history and medical health history, ask questions, and perform certain basic assessments to discover if there are any causes for concern with your mouth and oral health. They'll also give your teeth a professional cleaning, helping to remove any bacteria and plaque you were not able to remove yourself during your daily dental hygiene practices.
Afterwards, your dental hygienist may suggest additional preventive care actions you can take to boost your oral health. This may include nutritional counseling as it applies to your oral health.
How to Celebrate National Dental Hygiene Awareness Month in Palm Coast
First and foremost, the best way to celebrate Dental Hygiene Awareness Month is to shore up your four main daily dental care habits, namely: brushing your teeth, flossing between your teeth, rinsing with a mouth rinse, and chewing sugar-free gum.
Below, we'll discuss each of these in more detail.
Brushing Your Teeth
Twice each day, brush your teeth for two full minutes. This helps lower your risk of developing cavities and gum disease, among other mouth problems. Here are the five key components of proper tooth brushing:
Holding your toothbrush at a 45-degree angle
Moving your toothbrush over each tooth's surface in short, gentle strokes up and down and in little circular motions
Brushing the biting and chewing surfaces of all your teeth
Turning the toothbrush into a vertical position to brush the back (or inner) surfaces of your teeth
Brushing your gums, the roof of your mouth, and tongue
This allows you to remove as much bacteria, plaque, food particles, and mucus in your mouth as possible. Since these harmful elements accumulate in those places throughout each day, brushing them out as much as possible every day can help to prevent their buildup. If you don't remove them through brushing, it makes them harder to clean off and causes increased, progressive damage to your teeth, gums, and mouth.
Flossing Between Your Teeth
By flossing between your teeth, you can clean out the parts of your mouth you couldn't reach using a toothbrush. By taking this one action after each time you brush, you get rid of tiny food debris, mucus, and bacteria stuck between your teeth. Leaving these behind, by contrast, can cause plaque and tartar to build up, thereby increasing your odds of gum disease or tooth decay.
Rinsing With a Mouth Rinse
Swishing an antimicrobial mouth rinse around in your mouth helps loosen and remove additional harmful elements from your mouth and helps kill any bacteria and plaque still living there. This is all in addition to the obvious fact that it helps keep your breath fresh.
Chewing Sugar-free Gum
The action of chewing helps strengthen your teeth and gums. Moreover, by chewing gum in-between meals, not only do you increase the amount of this strengthening chewing you do each day, you also help clean out your mouth throughout the day in-between your brushing and flossing practice. Just make sure the gum is sugar free so you're not countering your own dental care efforts by adding harmful, acid-causing sugars onto your teeth and gums.
Celebrate Dental Hygiene Month this month and every month of the year by scheduling regular appointments with your dental hygienist in Palm Coast, starting now.