Posted under:
Root Canal
Posted on: November 22, 2022
Oral Cancer: Causes, Symptoms, Treatments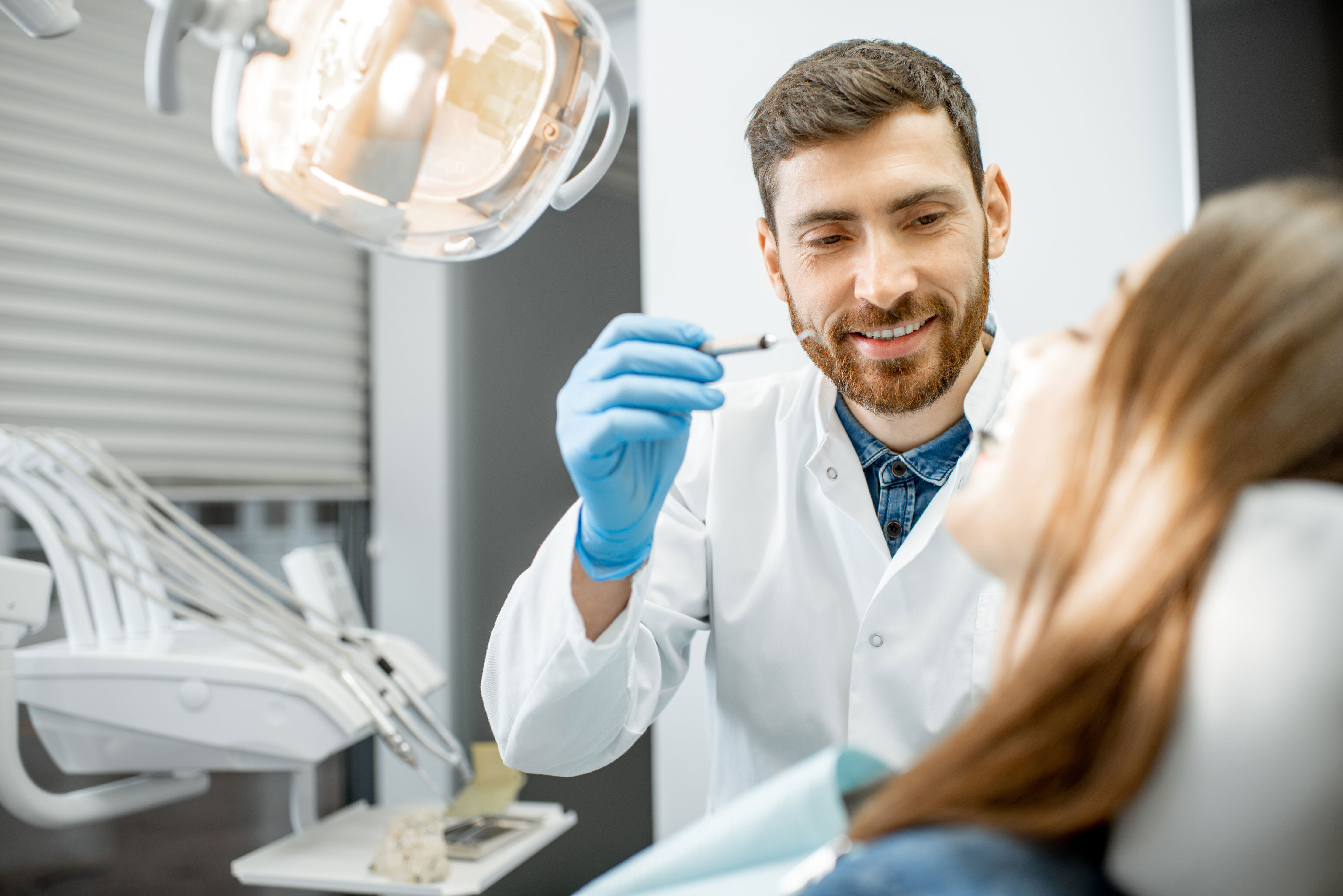 We're taking advantage of November being Mouth Cancer Action Month to provide our patients with information about this insidious disease. Mouth cancer, also called oral cancer, affects all parts of the mouth, including the cheeks, gums, lips, salivary glands, and tongue, and usually appears without warning.
Unfortunately, by the time you notice it, it will have spread. For this reason, we urge all our patients to have annual dental exams at a minimum because your dentist can detect the presence of oral cancer long before you notice it. If you need to schedule an appointment or a screening, call our Palm Coast office, and we'll be happy to help you.
What Are the Causes of Oral Cancer?
Although genetics will occasionally be a factor, lifestyle habits are the most common contributors to the onset of mouth cancer. Having a first-degree relative with oral cancer genetically increases your risk factor. A first-degree relative is a parent, sibling, or child. Otherwise, the cause is most likely lifestyle habits, but sometimes, there doesn't seem to be a cause. Some patients develop oral cancer with no discernible risk factors.
Lifestyle habits that increase your risk factor for oral cancer include the abuse of alcohol or heavy smoking. The combination of the two increases your risk factor sixfold over individuals who do neither.
Alcohol
If you consume alcohol to excess, which is defined as 21 or more drinks weekly or three or more drinks daily, then you increase your risk factor. Alcohol irritates the delicate tissues inside your mouth, which causes them to absorb more toxins than they usually would. Your bloodstream carries the toxins throughout your body, and they're deposited in your other organs, so you risk developing diseases and illnesses in other organs.
Tobacco
Two out of three new mouth cancer diagnoses are linked to smoking. If you drink heavily, you increase your risk factor even more. Whether you dip, chew, vape, use a pipe, or smoke cigarettes, tobacco products will increase your risk factor for developing oral cancer. Tobacco products are rife with carcinogens that will wreak havoc on your body, starting with your mouth. When you combine the deleterious effects of tobacco with the irritation caused by alcohol, you exponentially increase your risk factors for developing mouth cancer.
Other Factors
Additional risk factors that you may not be able to control include being born male or being over 45, as well as having poor dietary habits, some types of intimate activities, and extended periods of unprotected exposure to direct sunlight. Those who are genetically male have a higher incidence of oral cancer than those who are genetically female. Likewise, being older than 45 increases your risk factor.
Are There No Observable Symptoms of Oral Cancer?
Your dentist may be able to detect early signs that you'll miss because they've been trained to do that, but usually, by the time you notice symptoms, the cancer will have spread. For this reason, we urge all our patients to have an oral cancer exam. We also urge you to have an oral cancer screening if you haven't already. However, if you notice any of the following, then call our Palm Coast office immediately for an appointment:
Open sores or ulcers that persist for three weeks or more
Areas of scar-like tissue or unusual growths
Swollen areas or lumps in the head, mouth, or neck
White or red patches of tissue in the mouth
These conditions indicate a problem, so call us immediately to schedule an appointment.
How Do You Diagnose Oral Cancer?
If you have an oral cancer screening as part of your annual exam, your dentist will palpate for lumps or swellings in the area of your face, jawline, lips, mouth, and neck. They'll also examine the insides of your cheeks and lips. Depending on their findings, they'll recommend a course of treatment for you.
What's the Treatment for Oral Cancer?
Your course of treatment will depend on the location of the cancer, whether it's isolated or has spread, the type of cancer you have, and your overall health. Your treatment team will involve your general dentist, an oncologist, and perhaps a maxillofacial surgeon. The best outcome is achieved through early detection, so if you haven't been screened for oral cancer, November is an excellent time to schedule a screening.
When detected and treated early, your treatment regimen may be as simple as removing the cancerous tissue from the localized area. If it's more advanced, you may need chemotherapy and radiation. You may also need oral surgery to reconstruct damaged areas. A newer type of treatment uses targeted therapy to identify and target only the cancer cells, but not all dentists use this treatment yet. Your Palm Coast dentist will outline your options and recommend your best treatment options.
How Can I Prevent Oral Cancer?
Early detection and treatment provide the best prognosis for avoiding oral cancer. If you're in several risk categories, you can reduce your risk by revising your lifestyle and getting regular dental checkups. Consider the following:
If you use any type of tobacco product, stop.
If you drink to excess, then get professional help and learn better coping and socializing mechanisms.
Maintain a healthy diet that includes fruits, vegetables, and omega-3 fatty acids.
Avoid risky behaviors.
Get a regular dental exam and teeth cleaning.
Get an oral cancer screening.
Oral cancer is very treatable when detected early, so make sure you get regular dental exams and an oral cancer screening.
Need to Schedule an Appointment?
If you need an appointment for an oral cancer screening, an annual exam, or any other dental procedure, then call Oceans Dental Group at (386) 246-7619, and we'll help you. Take advantage of November being Mouth Cancer Action Month and minimize the likelihood of developing mouth cancer. It can affect anyone at any age, both with and without risk factors, so don't be one of the statistics.
Call our Palm Coast office today to schedule an appointment with some of the bests dentists in the area, especially if you've noticed changes in your mouth.
Call us today. We look forward to speaking with you and working with you.