Pick and Pack These Teeth-Friendly Snacks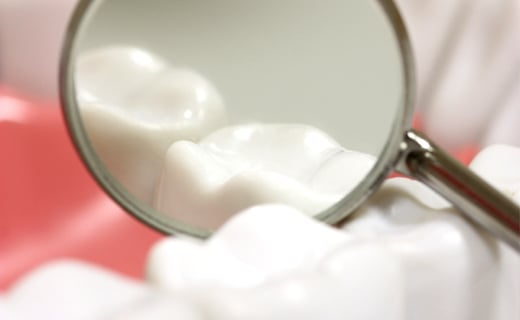 Kids love to snack on sweets and treats, but parents don't love what these do to their teeth. If you'd like your children to start liking snacks that don't lead to plaque, follow these easy tips and tricks from family dentistry professionals in Palm Coast to get your kids to crave healthier snacks. One of the easiest ways to change your kids' snacking habits is to make healthy foods fun to eat. With some creativity, you can give your kids treats that will get them on a healthier snack track and keep them happy. You can turn yogurt into nut-topped sundaes, top veggies with cheese, and blend fruit into smoothies. If you serve your kids these foods in surprising ways, healthy snacks will be a fun experience and help them maintain proper dental care. Talk to your kids about the benefits of healthy foods and encourage them to add their favorites to your grocery list. If you take them to the grocery store and teach them how to read nutritional labels, they'll soon be able to make their own healthy choices. Since kids learn from their parents' example, make sure you eat healthier foods, too. Then follow these healthy snacks with the proper dental care. Here are our top-20 teeth-healthy foods:
Carrots
Celery
Cucumbers
Broccoli
Pears
Melons
Berries
Oranges
Pineapple
Low-fat or Non-fat Yogurt
Low-fat or Non-fat Cheese
Unsalted Pretzels
Unsweetened Cereal
Whole-Grain Bread
Plain Bagels
Unsalted Nuts
Unsalted Sunflower Seeds
Unsalted Pumpkin Seeds
Peanut Butter
Baked Chicken or Turkey
As long as sweet snacks are just occasional treats, kids can still eat them without harming their teeth. If most snacks are healthy and their dental care is good, then kids can enjoy all kinds of foods and still keep their teeth healthy. To get the dental care you deserve from an affordable dentist in Palm Coast, call today at  or make an appointment. Advanced Dental Care offers affordable family dentistry and gentle, compassionate dental care in Palm Coast. With 21 affiliated practices throughout Florida, our offices are conveniently located with extended hours to meet your needs. At , we provide most dental services, from basic preventative care and general dentistry to specialized procedures and complete dental reconstruction. We accept most dental insurance plans and offer affordable financial solutions for any budget. Patient satisfaction is our top priority and we strive to provide the exceptional, affordable dental care and personal touch that lead to lasting relationships. A smiling patient is our greatest reward and we look forward to keeping those smiles healthy, beautiful, and bright. Discover an affordable dentist who truly cares at .