Preventive Dental Care-Wisdom Tooth Extraction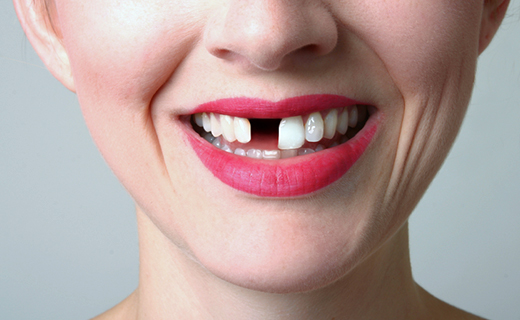 The wisdom teeth are the four third molars located at the back of the mouth along the top and bottom gum lines that commonly emerge during adulthood. While it has become a common preventive practice, not all wisdom teeth need to be extracted. Wisdom tooth extraction as a preventive measure is a source of debate among dental care experts. Many factors must be considered when choosing to have your wisdom teeth removed: the risks, benefits, and impact on your quality of life should be considered in conjunction with the expert advice of a trusted dental care professional in Palm Coast. The wisdom teeth emerge straight and fit comfortably in the mouth for many people, while for others, they never erupt, so tooth extraction is unnecessary. However, for some, wisdom teeth emerge crooked or don't have room to grow, which leads to dental health problems. Some dentists recommend wisdom tooth extraction as a preventive measure against the possibility of problems in the future. Consulting with your dental care provider and even obtaining a second opinion is key in preparing for wisdom tooth extraction. Seeking the advice of a trusted, affordable dentist in Palm Coast can make a difference in your long-term dental care. Wisdom tooth extraction is recommended by The American Dental Association (ADA) for these reasons:
Tumor or cyst development
Pain or discomfort
Infection
Development of gum disease
Damage to nearby teeth
Tooth decay
Even if your wisdom teeth are not causing you discomfort now, you should understand why preventive measures by a dentist in Palm Coast might be necessary. The most common reasons for preventive tooth extraction include:
Potential for disease: wisdom teeth can harbor disease even in the absence of symptoms
Safety: many dental care experts believe it is difficult to predict future problems with impacted wisdom teeth and it is safer to simply remove them before they can cause issue
Removing the teeth when a person is young reduces future risks, since older adults can experience health complication before, during, or after the tooth extraction
You may find a dentist who does not advise removal of wisdom teeth that are not problematic. Some dental care professionals believe that the evidence is insufficient that asymptomatic wisdom teeth can cause complications or disease later in life and does not justify the risks and expense of the tooth extraction procedure. You should consult with a caring, affordable dentist in Palm Coast to learn about the pros and cons of the procedure so you can make the right decision for you. To learn more about tooth extractions from an affordable dentist in Palm Coast, call today at or make an appointment. Advanced Dental Care offers affordable family dentistry and gentle, compassionate dental care in Palm Coast. With 21 affiliated practices throughout Florida, our offices are conveniently located with extended hours to meet your needs. At , we provide most dental services, from basic preventative care and general dentistry to specialized procedures and complete dental reconstruction. We accept most dental insurance plans and offer affordable financial solutions for any budget. Patient satisfaction is our top priority and we strive to provide the exceptional, affordable dental care and personal touch that lead to lasting relationships. A smiling patient is our greatest reward and we look forward to keeping those smiles healthy, beautiful, and bright. Discover an affordable dentist who truly cares at .