Posted under:
Root Canal
Posted on: December 30, 2020
The Benefits of Proper Teeth Brushing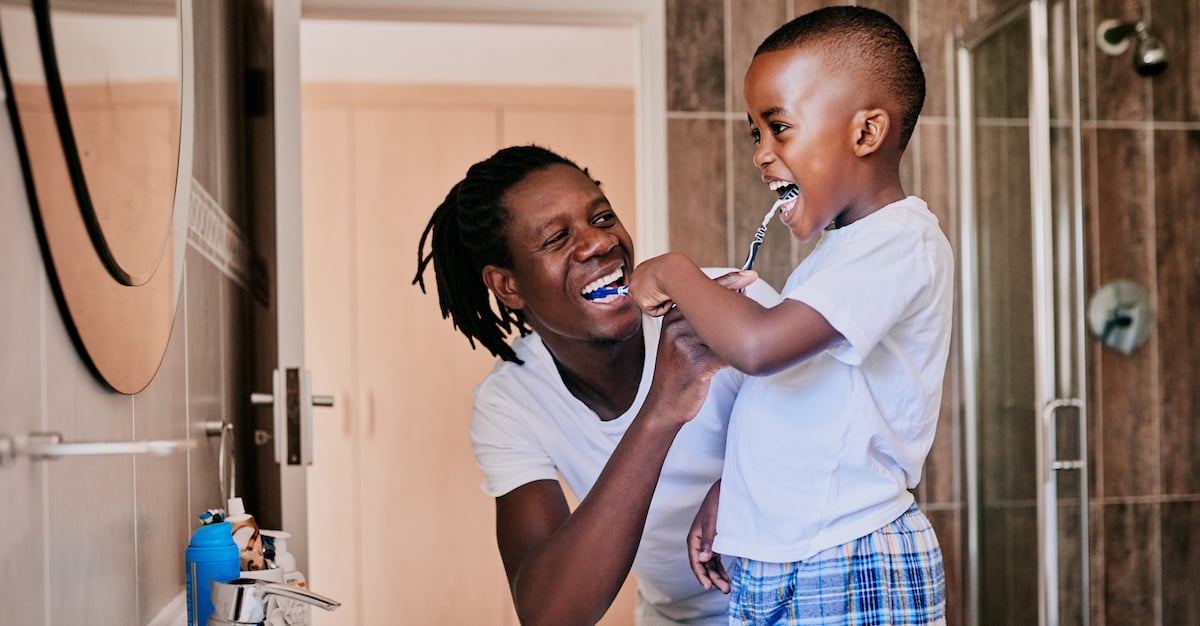 Most people learned to brush their teeth in early childhood and have not thought much about this process since then. In fact, brushing your teeth properly is one of the best things you can do to protect your teeth and gums from serious issues. Understanding how to brush can help you to remove more of the materials that can cause bad breath, tooth decay and gingivitis. This can help you to keep your teeth whiter and brighter and your gums healthier for a lifetime of more beautiful smiles.
Why Proper Brushing Is Important
Brushing regularly and flossing your teeth can remove most of the plaque that can cause tooth decay and infections of the gums. Plaque is a sticky substance that forms when food debris or sugary beverages interact with the bacteria that normally live in your mouth. The result is an acidic substance that can eat away at your tooth enamel and cause irritation of the gums. Failing to remove plaque completely can cause a number of serious side effects that can have an impact on your smile and can prevent you from feeling confident about your appearance and the health of your teeth now and in the future.
If left in place, plaque can harden to form a substance called tartar. This hard white coating typically collects around the roots of teeth and is a major contributing factor to gum disease. Regular brushing and flossing can remove nearly all the plaque on your teeth to prevent tartar deposits from becoming serious problems for you and your family members.
Dental Consequences of Plaque
When plaque builds up on your teeth, it can cause serious issues that can affect your teeth, your gums, and your overall state of health. Some of the most common problems associated with plaque include the following:
Increased risk of tooth decay and cavities
A much higher risk of gum disease and tooth loss
Higher chance of developing heart disease, strokes, pneumonia, and diabetes when gum disease is present
Gum disease generally begins with redness or bleeding of the gums and progresses to create pockets of infection in your gums that can cause teeth to become loose and even to fall out of your mouth. The infections associated with periodontal disease can also weaken your overall immune system, making it more likely that you will contract other illnesses. Taking steps now to learn the right way to brush your teeth is a solid step toward managing your dental and physical health more effectively.
Brushing Habits for Healthy Teeth
Your dentist is usually the best source of accurate information on how to brush your teeth correctly, but the American Dental Association (ADA) is a good second resource. These tips, as outlined by the ADA, can help keep your teeth healthier and can promote the brightest smiles and the healthiest gums for you and your family now and in the future:
Brushing your teeth after every meal is the best way to remove plaque and tartar and to protect your teeth and gums. The ADA recommends brushing at least twice a day for a minimum of two minutes. This can prevent the buildup of bacteria that can affect the health of your teeth.
Dividing up your teeth into sections and working on one section at a time is a great way to make sure that you brush all areas of your teeth equally. A simple timer can ensure that you spend the right amount of time on the teeth in each of these sectors.
Use a soft brush that is the right size for your mouth. One of the most common mistakes patients make at our dental practice is to choose a toothbrush that is too hard or too large for their mouths.
Be careful to brush all your teeth, including the back molars and the parts of your teeth that do not show when you smile. This will help to reduce the amount of plaque on your teeth to provide added protection against cavities, tooth decay and gum disease.
Our dentists can provide you with recommendations on the best toothpaste for your specific set of needs. In general, select an ADA-approved toothpaste with fluoride to achieve the best results.
Clean your toothbrush after use. This involves rinsing it completely with cool water to remove any traces of toothpaste or food debris. After your toothbrush is clean, allow it to air dry and avoid keeping it in a closed container. This will help to prevent any issues with bacteria on your toothbrush between sessions of brushing.
Replacing your toothbrush every three months or whenever you notice wear and tear on the bristles will help to ensure that your brushing regimen works properly.
Flossing before brushing will often allow you to remove even more of the plaque and bacteria that can build up on your teeth. On the other hand, brushing before flossing will often make it easier to spot and remove debris that may be trapped between your teeth.
Most dental experts recommend moving the toothbrush in small circles when you brush. This allows you to cover all areas of your teeth when engaging in your dental hygiene routine.
Make regular appointments with our dental office. We will check on the condition of your teeth and will provide you with the specific guidance you need to keep your teeth in the best possible shape now and in the future.
Brushing Your Way to Healthier Teeth and Gums
At our dental practice, we work with you at every step of the way to make sure that you and your family know the right way to brush your teeth. If you are looking for a reliable dental office in Palm Coast, we offer the right services for your needs. Give us a call today to schedule your initial appointment with us. We look forward to the opportunity to serve you.