Posted under:
General
Posted on: May 30, 2015
Top Tips for Treating Teeth Sensitivity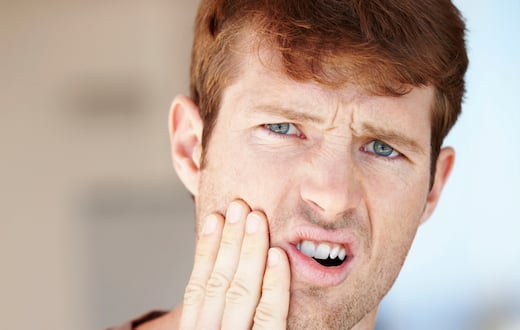 Why is teeth sensitivity such a pain and what can you do to treat those twinges? There are many different reasons and remedies for this common condition. Discover all of your treatment options to take your teeth sensitivity away. Root Out the Source of Suffering Teeth sensitivity is due to a substance called dentin, which is the layer beneath your tooth enamel and gums. This layer becomes more and more exposed as your enamel and gums wear away. The dentin is connected to the nerves of your tooth, so when it comes into contact with extremes in temperature or touch, it produces pangs of pain. The only way to find out the cause of your teeth sensitivity is to get an examination from an expert in family dentistry. The majority of cases are caused by these factors:
Cavities.
Gum disease in various stages.
Tooth enamel erosion due to contact with abrasive substances.
Gums that recede to the point where the roots are exposed.
Take Pains to Treat the Pain The problem has become so prevalent that many treatments have been developed. These remedies range from at-home practices to enhance your oral hygiene routine to in-office procedures performed by experts in family dentistry. Depending on your level of personal of teeth sensitivity, an affordable dentist in Palm Coast can guide you toward the treatment that's best for you. The majority of teeth sensitivity cases can be soothed in the following ways:
Brush your teeth thoroughly, but with a very gentle touch.
Use a soft-bristled toothbrush.
Choose a toothpaste that's specially made for sensitive teeth.
Consider bonding to protect your remaining dentin.
In severe cases, surgical gum grafts to cover receded gums may be applied by an affordable dentist.
To learn about our family dentistry practice in Palm Coast, call today at or make an appointment. offers affordable family dentistry and gentle, compassionate dental care in Palm Coast. Our offices are conveniently located with extended hours to meet your needs. At , we provide most dental services, from basic preventative care and general dentistry to specialized procedures and complete dental reconstruction. We accept most dental insurance plans and offer affordable financial solutions for any budget. Patient satisfaction is our top priority and we strive to provide the exceptional, affordable dental care and personal touch that lead to lasting relationships. A smiling patient is our greatest reward and we look forward to keeping those smiles healthy, beautiful, and bright. Discover an affordable dentist who truly cares at .