Posted under:
General
Posted on: July 11, 2015
Treat the Trouble and Torment of Teeth Grinding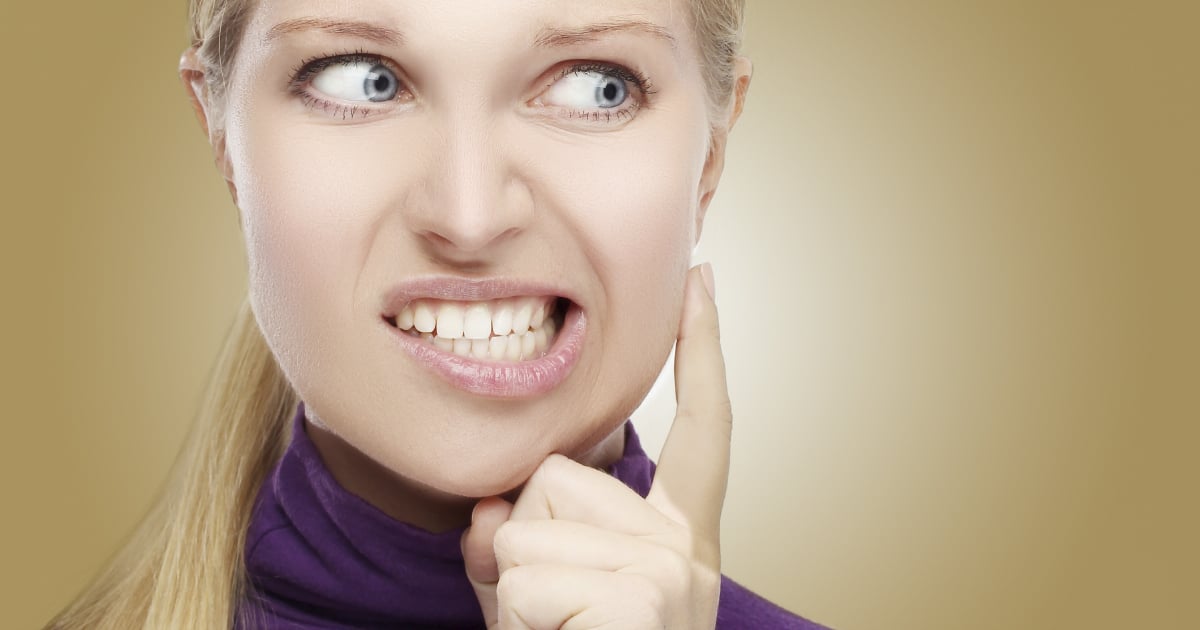 Have the habits of teeth grinding and jaw clenching become persistent problems? Then, you may be experiencing bruxism. Learn more about teeth grinding, including its reasons and its remedies. 11 Common Causes of Bruxism Bruxism affects both children and adults, but it is seen most frequently in children and its likelihood decreases with age. Teeth grinding can happen during the day or at night, and often occurs without the sufferer even realizing it. Minor teeth clenching causes no harm, but severe cases can cause significant distress and discomfort. The exact cause of teeth grinding is not known, but it is typically attributed to one or more of these factors:
Crooked teeth
Missing teeth
Jaw problems
Anxiety
Stress
Anger
Sleep apnea
Alcohol
Caffeine
Smoking
Certain types of medication
Detecting the Effects of Bruxism A dentist can easily detect the effects of teeth grinding with a dental examination because it typically causes visible erosion of the teeth. However, the impact of teeth clenching is often felt rather than seen, causing severe facial soreness, jaw pain, jaw joint damage, headaches, and earaches. These signs tend to appear in both daytime and sleep conditions, but people suffering from sleep bruxism frequently wake up with unexplained headaches and tooth sensitivity. Treatment Options for Bruxism Teeth grinding that occurs during the day is generally treated with behavior modification, awareness reminders, and sometimes short-term splint therapy. Complicated cases may require psychological counseling or medication for stress and anxiety. Treatment for sleep bruxism often includes wearing a mouth guard at night to prevent teeth grinding, as well as medications such as antidepressants and muscle relaxants. In time, these treatments should provide relief from the burden of bruxism. To get the dental care you deserve from an affordable dentist in Palm Coast, call today at or make an appointment. offers affordable family dentistry and gentle, compassionate dental care in Palm Coast. Our offices are conveniently located with extended hours to meet your needs. At , we provide most dental services, from basic preventative care and general dentistry to specialized procedures and complete dental reconstruction. We accept most dental insurance plans and offer affordable financial solutions for any budget. Patient satisfaction is our top priority and we strive to provide the exceptional, affordable dental care and personal touch that lead to lasting relationships. A smiling patient is our greatest reward and we look forward to keeping those smiles healthy, beautiful, and bright. Discover an affordable dentist who truly cares at .