Why Flossing Is a Must, Not a Maybe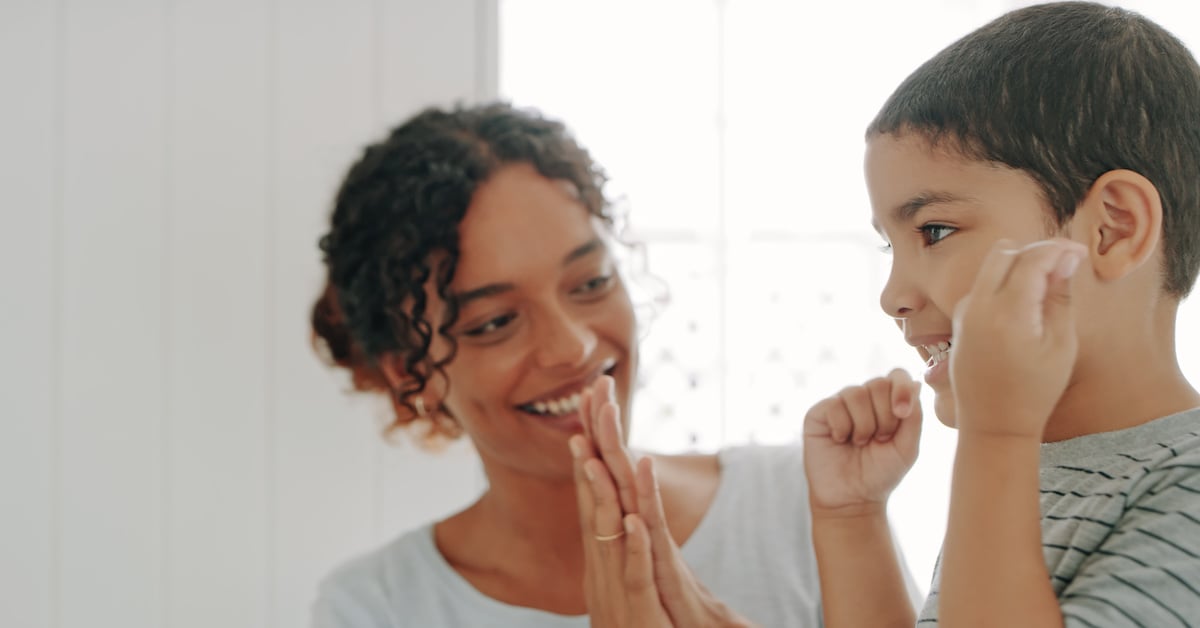 According to the CDC, only a little over 30 percent of us floss every day. About the same amount of people never floss at all. This survey surprises most dentists as flossing only takes a few minutes a day and the benefits are numerous. In three minutes or less, you can derive important benefits for your teeth, gums and overall health.
When you floss, you remove food particles and plaque from between your teeth. Toothbrushes can't reach a larger percentage of your tooth's surface, so without flossing you miss the plaque between your teeth. Plaque is the sticky film that builds up on your teeth every day. It will cause bad breath, and the bacteria in plaque will create an acid that eats away at tooth enamel, causing decay.
Plaque buildup can also cause gingivitis. This is where your gums become inflamed and may bleed easily. Gingivitis is reversible, but if it isn't treated, gingivitis can turn into a more advanced form of gum disease called periodontal disease.
Periodontal disease is linked to many health conditions, especially heart disease and strokes. The same inflammation that is creating problems in your mouth can enter your bloodstream and travel to other parts of the body, causing severe issues. In fact, gum disease is linked to cardiovascular disease, respiratory illnesses, problems with pregnancy and many more health issues. Further research indicates that periodontal bone deficiencies and the loss of teeth from periodontal disease is linked to osteoporosis, which can cause you to suffer serious injuries if you fall or otherwise damage your already weakened bone.
When Should I Start Flossing My Child's Teeth?
Whenever your young child has two teeth that touch, you should start flossing between them. This can happen anytime after age two and up to age six. If you have questions about whether your child is ready, ask his or her dentist. Children can usually floss independently when they reach about six years old. Until then, you will have to do it for them or supervise closely. Do not worry if your child's gums bleed slightly, the first couple of times you floss them, as they may just be sensitive to the floss. If the bleeding persists after one week, consult your child's dentist.
Tips to Make Flossing More Fun for Children
Go to your local library and take out a book about flossing for children. There are several that stress the importance of flossing while making it sound fun and exciting.
Take your child shopping with you for their dental hygiene supplies. There are toothbrushes, toothpaste and floss holders made for children in different flavors and shapes. Letting your child choose a theme will give him or her more control over the process. Select products featuring the American Dental Association's Seal of Acceptance. This will give you peace of mind that the products are safe and will be effective.
Once you've introduced the idea of flossing, floss your child's teeth after you floss your own. Kids will see it is something bigger kids and adults do before they brush.
Consider using one of the free toothbrushing and flossing apps for children. You can also play their favorite song for them while they floss; the idea is to distract them for the two to three minutes flossing will take.
Offer a small reward daily or weekly for flossing. The daily reward can be a bedtime story, letting them play a game afterward or watch a TV show. Weekly rewards can be a book, crayons or markers or a small, inexpensive toy.
Explain the benefits of flossing to your child using something that will motivate them. Young children like having good dental checkups where the dentist does not find any cavities. An older child may care more about having fresh breath when they hang out with their friends.
How to Floss According to the American Dental Association
The ADA suggests you floss daily by following these simple steps:
Secure a piece of floss about 18 to 24 inches long.
Wrap the floss around the index or middle finger of each hand. Keep only a small section free; you will have more control. You can also tie the floss in a loop if it is easier for you.
Glide the floss around the sides of each tooth, using a new section of the floss each time. Don't snap the floss into your gums. If you're using unwaxed floss, switched to the waxed version if you are having trouble getting the floss between your teeth.
Some people don't like to floss, perhaps because flossing with traditional floss takes manual dexterity. If you have arthritis or another issue that makes using your hands a challenge, it may be difficult to reach the teeth in the back of your mouth. There are options that can make flossing easier, including hand-held floss picks, which make it easy to floss with one hand as they are pre-threaded and have a handle. Dentists often suggest interdental brushes, which are often as effective as traditional floss. Interdental brushes are small, narrow, straight brushes with a handle. Individuals with oral appliances, like dental bridges or braces, may find a water- or air-powered flosser effective. There is also floss, called super floss, meant to clean around oral appliances.
At Oceans Dental Group, we would be happy to help you find a way to clean between your teeth that you will do every day. Our dental experts can also answer questions about your flossing technique when you come in for a visit.