Michael Moore, DDS
General Dentist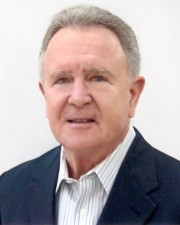 I am a family general dentist with many hours of continuing education and experience in all fields of dentistry. I am an Invisalign provider and place and restore dental implants, provide cosmetic dentistry treatment including crowns, bridges, veneers, and bleaching. I also treat periodontal disease and provide root canal therapy. I provide prosthetic care by way of partial dentures, dentures, fixed hybrid dentures as well. I happily see children as young as 7 for routine care and can treat your whole family.
Patients find Dr. Moore to be skilled, gentle, caring and appreciate that he can provide relaxation dentistry through nitrous oxide and oral sedation for patients with dental anxiety. He works closely with each patient to be on a first name basis, and speaks to everyone at eye level to ask about their background, job and family status so that he can get to know them and their dental history to offer the best treatment and care possible.
Dr. Moore was the president of his senior class in Dental school. He is a member of the American Dental Association, the Northeast Florida Dental Association, and the Jacksonville Dental Society. He was an outstanding graduating senior student in the Department of Periodontics and is a Diplomate in the International Dental Implant Society.
When he's not in the office he enjoys being a private pilot, traveling, golfing, scuba diving and maintaining his health and physical fitness. Dr. Moore is dedicated to providing high quality care to Palm Coast patients and is accepting new patients today!